Itty Bitty Soccer Cancelled For Tonight (4/23)
There will be no Itty Bitty Soccer tonight (4/23).  The session will be extended by one week and conclude on May 21.
Youth Sports Registration
Sign up for Itty Bitty Soccer (age 3-4)starting April 23 and T-ball (age 5-6) starting April 26. Registration Form Y Sports Winter,Spring 2014
New Pool Safety First Policy
04/07/14
As of April 7, 2014 the YMCA has started a new Safety First policy for the pool.  All children ages 12 and under will be required to wear a colored wristband, according to their swimming ability.  Signs are posted in the pool on where each child will be allowed to swim based on their swimming abilities.
Each time your child arrives at the pool, they will need to check in with a lifeguard to get their wristband before entering the water.  If they have not completed a swim test, they will be asked to do so at that time, to determine their ability to utilize the water slide and/or swim in the deep end of the pool.
Wristbands will not need to be worn or required during swimming lessons, but they will be required for all other recreational swimming programs.
I encourage you to bring your child in during an open swim time to have them take the swim test, to help ensure a seamless transition when they participate in any future recreational swimming or youth program swim time.
We greatly appreciate your cooperation and support during this time of transition, as we continue to make your child's time in the pool a safe experience.
If you have any questions or concerns in regards to this new procedure, please feel free to contact our Youth Development Director, Deb Collard, at 701-775-2586, ext. 211 or via email at dcollard@gfymca.org.
Lifeguard and Swim Instructor Positions
If you enjoy being in and around the water, we have a position for you!
We are seeking energetic individuals, with a passion for swimming, to work as lifeguards and swimming instructors at the Y.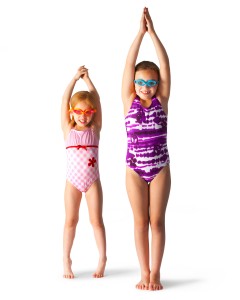 The position requires individuals to be certified as a lifeguard or water safety instructor.  If you don't have those certifications, but would like to be a part of our aquatic team, we are happy to train and certify you!  The hours and days available for shifts are flexible, so we are able to meet a variety of schedules.
If interested, you can apply in person or download a YMCA Employment Application.  If you would like more detailed information, please feel free to call the Y at 701-775-2586.