YMCA Swim Lessons
Building Strong, Confident Swimmers
We are excited to be one of the first YMCA's in the country to offer this new curriculum. As an aquatics leader, the Y has built a new swim lesson curriculum that will continue to nurture and build safe, strong swimmers. Please click on the link below to refer to the Lesson Selector for level descriptions and determining what level to register for.
---
Preschool Session Levels 1-2 (8 lessons):
$73 Members, $107 Non-Members
School Age Session Levels 1-6 (8 lessons):
$73 Members, $107 Non-Members
Parent & Me – Water Discovery / Water Exploration (4 lessons):
$47 Members, $58 Non-Members
---
NOTE: Registration for a given session closes when the rosters are full. There will be no refunds given for absenteeism or cancellations within 3 days of the lessons' beginning. 
All age groups are taught the same skills but divided according to their developmental milestones.
These lessons are designed to last 30 minutes.
Registration Opens on January 2nd! 
2023 SPRING Preschool SWIM LESSONS
Tuesday & Thursdays 
(8 lessons)
Choose from: 4:00pm or 4:35pm
Levels 1-2: Age 3-5
01/17-02/09
02/14-03/09
03/14-04/06
04/11-05/04
2023 SPRING School Age SWIM LESSONS
Tuesday & Thursdays 
(8 lessons)
Choose from: 5:10pm or 5:45pm
LEVELS 1-6: Age 6-12
01/17-02/09
02/14-03/09
03/14-04/06
04/11-05/04
PARENT & ME SWIM LESSONS (SPRING)
Saturdays
10:00-10:30am & 10:30-11:00am
LEVELS A & B – PARENT & CHILD (6-36 months)
$47 for members/$58 Non-Members
01/14-02/04
02/11-03/04
03/11-04/01
04/08-04/29
About Make a Splash
The USA Swimming Foundation's Make a Splash initiative is a national child-focused water safety campaign, which aims to provide the opportunity for every child in America to learn to swim. Through Make a Splash, the USA Swimming Foundation partners with learn-to-swim providers and water safety advocates across the country to provide swimming lessons and educate children and their families on the importance of learning how to swim. The USA Swimming Foundation has invested millions of dollars to provide grants to qualified Local Partner learn-to-swim programs, to spread national awareness, and to bring together strategic partners to end drowning.  To date, more than 2 million children have received the lifesaving gift of swim lessons through the USA Swimming Foundation Make a Splash Local Partner network, comprised of more than 600 qualified lesson providers across the nation. To learn more, visit: Make A Splash Foundation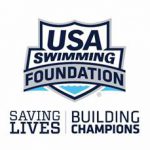 The Altru Family YMCA is an official USA Swimming Foundation Swim Lesson Provider. https://www.usaswimming.org/ 
---
Private Swimming Lessons/Aquatic Fitness Training
One-on-one swim instruction tailored to fit your individual needs and goals. 1/2 hour or one-hour sessions are scheduled at your convenience.
6 Private Swim Lessons- 30 minutes: $112 Members, $128 Non-Members
6 Semi Private Lessons (2 people)- 30 minutes: $130 Members, $154 Non-Members
6 Private Lessons- 1 hour: $152 Members, $177 Non-Members
6 Semi Private Swim Lessons (2 people)- 1 hour: $182 Members, $231 Non-Members
PRIVATES ARE ON A WAITLIST!
---
Adaptive Swimming Lessons
Through cooperation with Grand Forks Public School and East Grand Forks Public School Districts. We are able to provide opportunities for children with special needs to participant in basic swimming skills, fitness activities and games, pool entries/exits and water adjustment. Check with your child's school for availability during school hours.
Class Times:
TBD
For more information on any of the YMCA aquatic programs, please contact our Youth Development Director at 701-775-2586 or click here.