OUR FOCUS: FOR HEALTHY LIVING
Health, Well-Being & Fitness
Our goal is to provide you with the tools, expertise and support to help you meet your fitness goals while nuturing your overall well-being in spirit, mind and body.
Our Group Fitness classes provide a wide array of options for you (land and water), while the Fitness Center offers a more individual approach to your workout. Our Group Fitness instructors, Fitness Center staff, and Certified Personal Fitness Trainers are eager to help you achieve your fitness and wellness goals. We are also committed to providing additional educational opportunities and services that will help support a healthy lifestyle.
In addition to our fitness class offerings and brand new fitness center, the following specialized classes are available.
INSANITY
This intense class features maximal interval training, combining endurance & plyometrics, strength & balance, and agility & coordination into 3-5 minute workout blocks to help transform your body!
Current Session: March 31 – April 23
Next Session: April 28 – May 21
Schedule: Monday/Wednesday, 6:00 – 6:45 pm – 4 weeks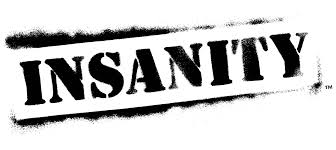 Where: Studio A/B
Cost: members $80/$12 walk in
Cost: non-members $120/$15 walk in
Register at Y customer service.
Mysore Yoga
Ashtanga Yoga as tradidionally practiced in Mysore India. Students move through a sequence of postures at their own pace, in their own time and with the rhythm of their own breath. Students will receive individual attention from the teacher who will give adjustments as necessary and help students accomplish each posture while learning the correct sequence. Mysore classes are open to all levels, even if a student is not experienced or does not know the sequence by heart. It is recommended that new students commit to attending a minimum of 3 Mysore classes per week.
Session 2: February 17 – March 28
Session 3: March 31 – May 7
Mon/Wed/Fri: 6:00-8:00 am
Tues/Thurs/Fri: 800-10:00 am
Costs: 3 x per week: $90 members / 5 x per week: $150 members
Drop In Fees: members $7 / non-members $15
YMCA 2ND ANNUAL INDOOR TRIATHLON
We would like to extend a huge thanks to our sponors, volunteers and competitors for helping to make our 2nd Annual Altru Family YMCA 2nd Annual Winter Indoor Triathlon (January 25) a huge success! Click here for race results: Copy of 2014 Totals
A special thanks to the following sponsors:
Altru Health System
Midcontinent Communications
ChiroRx
Thirty-one Gives, Kathy Shoemaker
Plato's Closet
Origami Owl, Donna Bonderud
Bonzer's Sandwich Pub
The Pampered Chef, Elizabeth Danula
Mary Kay, Natividad Kolb
Kelly Sander
Isagenix, Carmen Knutson
Herbalife, Jennifer Kirkeby
River 15 Cinema
Mike's Pizza
North Dakota Mill
Bio Freeze
It's Back! The 2nd Annual…
TIN MAN Summer Family IRONMAN Triathlon
A full IRONMAN (SWIM 2.4 MILES/BIKE 112 MILES/RUN OR WALK 26.2 MILES) on your schedule. Substitute activities for adults and kids. All ages welcome. Starts June 1, ends July 26. Registration forms will be posted soon. for more information about the event, download the brochure: Tin Man brochure 2014
Improve your game!
Golf Performance Training
Improve your golf game by getting into your best physical shape!  This 6 week course will help you improve your strength, endurance, flexibility, balance, and core strengthening that can enhance your game. You will also receive training workouts to do on your own between classes.
Start date: February 3
Schedule: Mondays, 7:00-8:00 pm, for 6 weeks.
Session 2: March 24 – April 28
Cost: Y/Choice members $25/session, $6 walk in fee
Enroll YMCA Customer Service.
Non-members $40/session: sign up through EGF Community Education
Click here for program brochure: golf perf tr
National Diabetes Prevention Program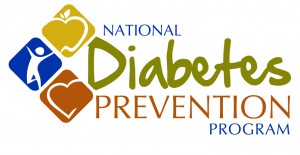 Did you know that most people living with prediabetes don't know it? The Center for Disease Control and Prevention estimates that 1 out of every 3 U.S. adults had prediabetes in 2010!
Could you be at risk for diabetes?
The National Diabetes Prevention Program is designed to help you identify your risks and take action to prevent the onset of type 2 diabetes.
Session currently running. New session starts at the end of April (TBA).
Please download a brochure here: NDPP brochure 5

LIVESTRONG® at the YMCA
LIVESTRONG® at the YMCA is a physical activity and well-being initiative that helps people affected by cancer reach their holistic health goals. Our organization was one of 16 Ys to receive a grant to implement the program as a result of the 2011 LIVESTRONG Community Impact Project, an online community voting campaign, bringing the foundation's overall investment to the survivor care program to $2.3 million.
Cancer is a life-changing disease that takes a tremendous physical and emotional toll on those affected. LIVESTRONG at the YMCA is a research-based physical activity and well-being program. Participants work with Y staff trained in supportive cancer care to safely achieve their goals such as building muscle mass and strength; increasing flexibility and endurance; and improving confidence and self-esteem. By focusing on the whole person and not the disease, LIVESTRONG at the YMCA is helping people move beyond cancer in spirit, mind and body.
LIVESTRONG® at the YMCA Program
With the help of our Altru Health System partners, including the Altru Cancer Center and Altru Outreach Therapy,  our certified instructors and coaches work one-on-one with our participants to ensure that we are achieving our participants' goals while they provide us with valuable feedback that will help enhance our program.
Program Details
LIVESTRONG at the YMCA is a cancer survivor exercise program in a supportive environment. It is designed to improve cardiovascular fitness, strength, balance and flexibility. Regular attendance and participation creates a group exercise experience and a supportive environment.
Classes run 2 x/week for 12 weeks. Each class runs approximately 75 minutes.
A caregiver, family member or friend is welcome to accompany the participant during the program.
Classes are under the direction of certified LIVESTRONG at the YMCA instructors, YMCA instructor coaches/personal trainers, and Altru physical and occupational therapists.
The program is free. Non-Y members who participate in the program will receive a complimentary Y membership during the program and one month following graduation.
We have formed a LIVESTRONG at the YMCA Alumni Group to provide post-graduates the opportunity to continue meeting and exercising with LIVESTRONG friends. This group is guided by LIVESTRONG at the YMCA instructors and Alumni participants.
For information on the class schedules, please contact Patti McEnroe at the Y. 
A morning session is currently underway. New class dates TBA.
Download a LIVESTRONG at the YMCA brochure here: LS-brochure-11[1]