OUR FOCUS: FOR HEALTHY LIVING
Health, Well-Being & Fitness
Our goal is to provide you with the tools, expertise and support to help you meet your fitness goals while nuturing your overall well-being in spirit, mind and body.
Our Group Fitness classes provide a wide array of options for you (land and water), while the Fitness Center offers a more individual approach to your workout. Our Group Fitness instructors, Fitness Center staff, and Certified Personal Fitness Trainers are eager to help you achieve your fitness and wellness goals. We are also committed to providing additional educational opportunities and services that will help support a healthy lifestyle.
In addition to our fitness class offerings and brand new fitness center, the following specialized programs are available.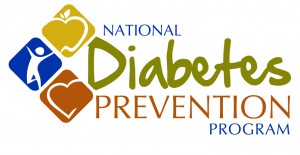 National Diabetes Prevention Program
Did you know that most people living with prediabetes don't know it? The Center for Disease Control and Prevention estimates that 1 out of every 3 U.S. adults had prediabetes in 2010!
Could you be at risk for diabetes?
The National Diabetes Prevention Program is designed to help you identify your risks and take action to prevent the onset of type 2 diabetes.
New Session: TBA. Please download a brochure here: NDPP brochure 5

LIVESTRONG® at the YMCA
LIVESTRONG® at the YMCA is a free physical activity and well-being initiative that helps people affected by cancer reach their holistic health goals. Participants work with Y staff trained in supportive cancer care to safely achieve their goals such as building muscle mass and strength; increasing flexibility and endurance; and improving confidence and self-esteem. By focusing on the whole person and not the disease, LIVESTRONG at the YMCA is helping people move beyond cancer in spirit, mind and body. For more information on this site, click the link below.
http://www.gfymca.org/healthy-living/health-well-being-fitness/livestrong-at-the-ymca/
For program details, downloa a brochure:  LS-brochure-11[1]