OUR FOCUS: FOR HEALTHY LIVING
Health, Well-Being & Fitness
Our goal is to provide you with the tools, expertise and support to help you meet your fitness goals while nuturing your overall well-being in spirit, mind and body.
Our Group Fitness classes provide a wide array of options for you (land and water), while the Wellness Center offers a more individual approach to your workout. Our Group Fitness instructors, Wellness Center staff, and Certified Personal Trainers are eager to help you achieve your fitness and wellness goals. We are also committed to providing additional educational opportunities and services that will help support a healthy lifestyle.
YMCA 2ND ANNUAL INDOOR TRIATHLON
Save the date: January 25, 2014!
Improve your game!
New! Golf Performance Training
Improve your golf game in more ways than you can imagine! Your game can be much more than your regular routine. This 6 week course covers strength, endurance, flexibility, balance, core work, technique and nutrition.
Start date: TBA
Golf Performance Training will be offered again this winter.
Triathlon Race Training
Prepare for the upcoming INDOOR TRIATHLON! Details coming soon.
National Diabetes Prevention Program
The Diabetes Prevention Program, sponsored by Altru Family YMCA and Altru Health System, is underway. This evidence-based program focuses on helping people at risk for type 2 diabetes develop lifelong skills for healthy living through step-by-step changes in healthier eating, more physical activity, and dealing with psychological and emotional issues. If you think you might be at risk for type 2 diabetes, or for more information about upcoming programming, contact Patti at the Y.
Session currently running. New session TBA.   
Please download a brochure here:

LIVESTRONG® at the YMCA
LIVESTRONG® at the YMCA is a physical activity and well-being initiative that helps people affected by cancer reach their holistic health goals. Our organization was one of 16 Ys to receive a grant to implement the program as a result of the 2011 LIVESTRONG Community Impact Project, an online community voting campaign, bringing the foundation's overall investment to the survivor care program to $2.3 million.
Cancer is a life-changing disease that takes a tremendous physical and emotional toll on those affected. LIVESTRONG at the YMCA is a research-based physical activity and well-being program. Participants work with Y staff trained in supportive cancer care to safely achieve their goals such as building muscle mass and strength; increasing flexibility and endurance; and improving confidence and self-esteem. By focusing on the whole person and not the disease, LIVESTRONG at the YMCA is helping people move beyond cancer in spirit, mind and body.
LIVESTRONG® at the YMCA Program
With the help of our Altru Health System partners, including the Altru Cancer Center and Altru Outreach Therapy,  our certified instructors and coaches work one-on-one with our participants to ensure that we are achieving our participants' goals while they provide us with valuable feedback that will help enhance our program. 
Program Details
LIVESTRONG at the YMCA is a cancer survivor exercise program in a supportive environment. It is designed to improve cardiovascular fitness, strength, balance and flexibility. Regular attendance and participation creates a group exercise experience and a supportive environment.
Classes run 2 x/week for 12 weeks. Each class runs approximately 75 minutes.
A caregiver, family member or friend is welcome to accompany the participant during the program.
Classes are under the direction of certified LIVESTRONG at the YMCA instructors, YMCA instructor coaches/personal trainers, and Altru physical and occupational therapists.
The program is free. Non-Y members who participate in the program will receive a complimentary Y membership during the program and one month following graduation.
We have formed a LIVESTRONG at the YMCA Alumni Group to provide post-graduates the opportunity to continue meeting and exercising with LIVESTRONG friends. This group is guided by LIVESTRONG at the YMCA instructors and Alumni participants.
For information on the class schedules, please contact Patti McEnroe at the Y. 
Session currently running. New session start date: January 7, T/Th 6:30 p.m.   
Tai Chi Chih™
Tai Chi Chih™ is a discipline of 19 easy-to-learn graceful and gentle movements and one pose that focuses on activating, circulating and balancing the life force energy (Chi) within a person.  This form is a moving meditation founded by American Tai Chi Master Justin Stone and is based on the ancient Chinese system of exercise. Tai Chi Chih™ is easy to learn, requires no special physical abilities and can be learned in a series of 12-15 lessons. Many experience profound changes during the beginning course and with continued practice greatly improve the quality of their lives. Some of the more important results documented by research studies include: increased control of daily life; improved weight control; enhanced muscle tone; reduced daily stress and tension; improved circulation, energy and balance; slowed aging process; and much more.
Class in-session; new start date TBA.
Instructor: Dr. Jerry C. Jonnson, Certified Tai Chi Chih™ instructor.
 Time: 6:00 – 7:00 pm every Thursday for 10 weeks.
Where: Studio 2
Register at the Y Customer Service desk 0r call 775-2586.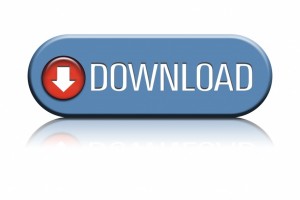 Download the December Group Fitness Schedule:
Download a Y Personal Fitness Training Brochure here:
Download a LIVESTRONG at the YMCA Brochure: