Our Focus: For Youth Development
Child Care
With so many demands on today's families, parents need all the support they can get. That's why child care at the Y is about more than looking after kids. It's about nurturing their development by providing a safe place to learn foundational skills, develop healthy, trusting relationships and build self-reliance through the Y values of caring, honesty, respect and responsibility.
YMCA Child Care Programs will enhance your child's development by providing opportunities for him to learn, grow, play and explore the world around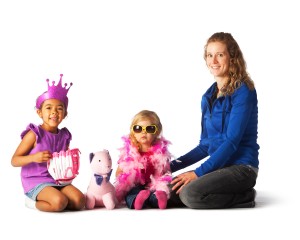 him. Our Caregivers and Teachers think of themselves as your partner in providing a positive influence and environment through our child care programming, which will help your child thrive. Next to your own tender love and care, the YMCA Child Care Programs may be the most important thing that you will do for your child.
ALL YMCA CHILD CARE PROGRAMS ARE LICENSED BY THE STATE OF NORTH DAKOTA