FINANCIAL ASSISTANCE
Our Doors are Open to Everyone
The Altru Family YMCA is a non-profit community service organization serving Grand Forks, East Grand Forks and the surrounding communities. Our mission is to promote Christian principles through programs that build healthy spirit, mind and body for all. The YMCA Staff and Volunteer Leadership stand behind its mission and are committed to ensuring that everyone, regardless of age, income or background has the opportunity to learn, grow and thrive, with no child, individual or family being turned away due to the lack of financial resources.
For more detailed information on applying for financial assistance, please click here: 
Scholarship-Application-Information 2
Click to download an application:
MEMBERSHIP
Membership-Scholarship-Application 2
PROGRAM
Program Scholarship Application
CHILD CARE 
For childcare financial assistance, please contact Janine Jorgenson: jjorgenson@gfymca.org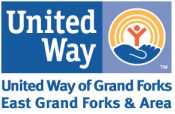 Through the generous donations of individuals and businesses, their support of the YMCA Partner of Youth Scholarship Program and our community partner, United Way of GF, EGF & Area, we are able to provide scholarship assistance to ensure everyone has the opportunity to learn, grow and thrive.