Your YMCA Story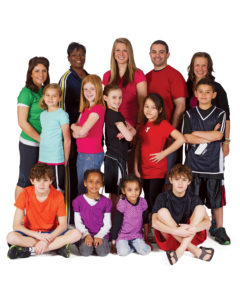 Every day, the Altru Family YMCA makes a positive and lasting impact on thousands of youth and families in our community. We provide a safe, nurturing learning environment for children, so parents can go to work and/or complete an education.  We prevent potential drowning or near drowning incidents, by teaching children swimming skills, as well as, how to be safe in and around the water.  We offer support and assist individuals, who are managing a chronic disease, helping them to renew their strength and ability to impact their health through our wellness programs, such as our Diabetes Prevention Program, LIVESTRONG at the YMCA for cancer survivors, and our Parkinson's Wellness Program.  We enable children to experience nature, have fun and establish lasting friendships at camp.  We help families reconnect, be active and improve upon their health, while creating memories together.  We connect positive adult role models with young children in need of additional support and guidance from a mentor.  We employ staff who are passionate about the opportunity to positively impact the health & well-being of others.  For over 130 years, our Y has been providing programs and services that build healthy spirit, mind and body for all.
Share Your Story
What Does the Y Mean to You?
We want to hear about your favorite Y story or memory with us. How has the Y benefited you or your family? Has your child learned a new skill, made new friends or gained confidence at the Y? Did you run in a road race after training at the Y? Have you learned how to take control of your health through the assistance of one of our Wellness Programs? Were you inspired while volunteering for a Y program or special event? Are you a staff member who has been inspired through your work with a child, health seeker, or senior member?  Your experiences inspire us and help us to serve you better, as well as, inspire others to lead healthier, happier lives.  Please take a moment to share your story and inspire others today!