Altru Family YMCA FIRECRACKER 5K & 10K Fun Run/Walk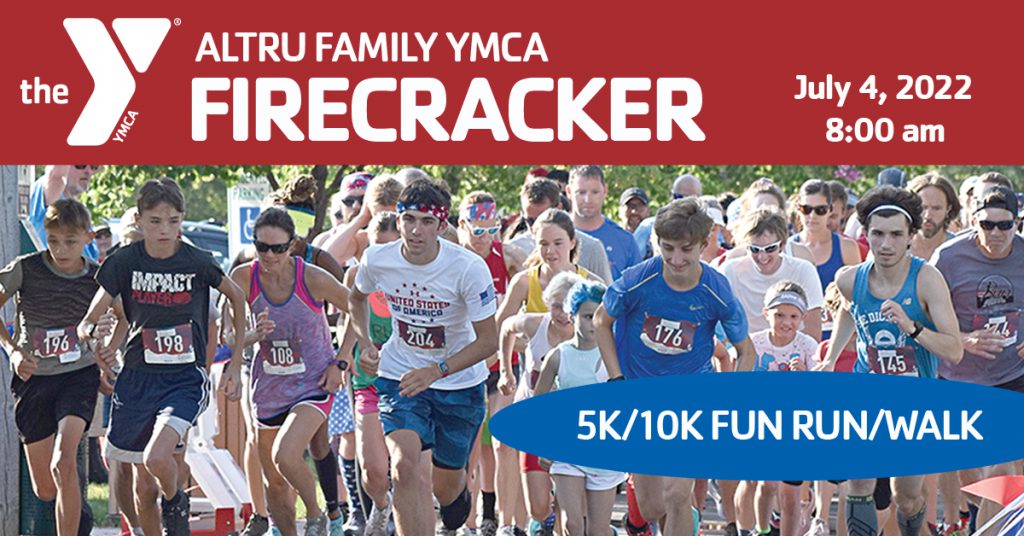 July 4, 2022
8:00 am
For details, download a brochure:2022 Firecracker Brochurre & Registration FINAL2
To register, go to: https://raceroster.com/events/2022/61042/altru-family-ymca-firecracker-5k-and-10k-fun-runwalk
RACE DETAILS (SUBJECT TO CHANGE)
• Start & finish: Greater Grand Forks Greenway, downtown Grand Forks, next to Town Square (see map below).
• The race will start promptly at 8:00 am. Kiddie Run starts approximately 8:15 am.
• Race will be chip timed. Bib must be clearly visible on chest. Registration and timing by See Dick Run.
• Please respect the space of others and distance if necessary.
• Water, Gatorade, bananas and snacks will be available. Water stops will be located on the race route.
• We must have a working email address for you so that we can communicate with you before and after the event.
• Online registration is required. (YMCA personnel can assist you with registration. Use form provided. )
T-SHIRTS, RACE BIBS
T-shirts and race bibs can be picked up at See Dick Run on Sunday, July 3 between 5:00 – 8:00 pm or at the race site on July 4. In order to receive your shirt by July 4, please register by June 25.
FREE KIDDIE FUN RUN
8:15 am. Goodie bags for runners.
FEES
Through June 18
Adults $30 / Youth (12 & under) $20
June 19 – July 2
Adults $35 / Youth (12 & under) $25
July 4 at Race Site
Adults $40 / Youth (12 & under) $30
REGISTRATION
Register here: https://raceroster.com/events/2022/61042/altru-family-ymca-firecracker-5k-and-10k-fun-runwalk
• Online registration is required. Assistance is available at the Y and See Dick Run.
• Online registration closes at midnight on July 2.
• In-person registration will be available at packet pick-up.
• Race day registration is allowed between 6:30 and 7:30 am.
• We must have a working email address for you so that we can communicate with you before, during
and after the event.
START & FINISH
Greater Grand Forks Greenway, downtown Grand Forks, next to Town Square.
Proceeds Support the YMCA Partner of Youth Scholarship Program   
The Partner of Youth Scholarship Program provides financial assistance for youth and families with limited resources to participate in programs to enhance their overall health and well-being. For more detailed information, please click here.
This information is subject to change at any time. 
CONTACTS
Patti McEnroe
Race Director
Altru Family YMCA
pmcenroe@gfymca.org
(701) 775-2586
Richard Dafoe
Timing & Registration
See Dick Run
dick@rundick.com
(701) 775-1115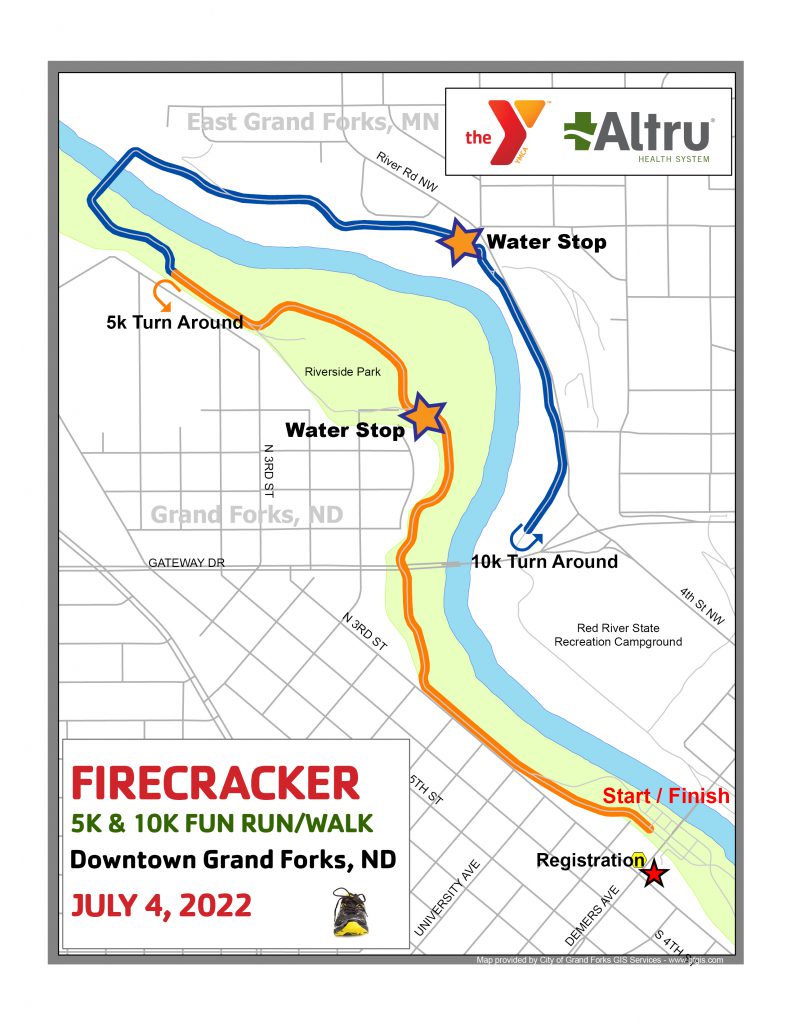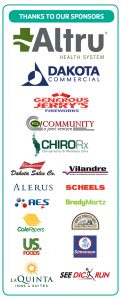 Register: https://raceroster.com/61349