TRIATHLONS & SPECIAL EVENTS
Health and wellness is about getting out there, meeting people, participating in activities and challenging ourselves. Events that everyone can participate in are a great way to get people together and challenge ourselves personally.
ARCTIC EXPEDITION Member Challenge
Brochure/registration: Arctic Expedition 2017 Brochure
Log Book: ArticEx log book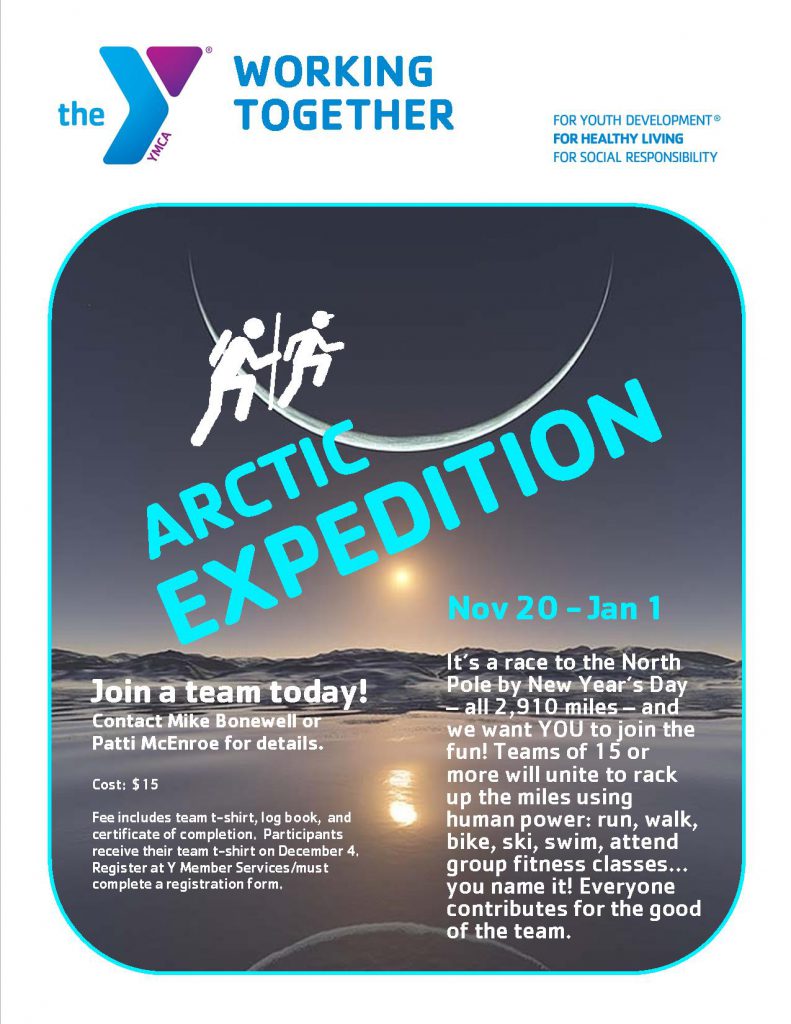 Tin Man Ironman Family Triathlon
June 4 – July 28, 2018
YOU CAN DO AN INRONMAN! In 8 weeks or less, you can accumulate enough mileage to actually complete an INRONMAN Triathlon and say "I Did It!". Categories include Adult, Youth and Family. Youth distances are adjusted. Log books are included and t-shirts are awarded when participants turn in their logs.
Adult Distances: Swim: 2.4 miles; Bicycle: 112 miles; Run/walk: 26.2 miles
Youth Distances: Vary by age groups (see brochure)
Family: You'll be completing a full Ironman (Adult Distances) as a family unit, keeping track of your activity on one log book.
Altru Family YMCA 6th Annual Winter Indoor Triathlon
Saturday, March 3, 2018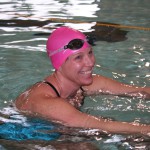 Take the challenge! The Winter Indoor Triathlon is right around the corner, so now is the time to get ready. You'll swim, bike and run/walk in the comfort of the indoors – at your pace.
The race is conduced in waves of five people, starting in the pool. You can swim or walk laps while a volunteer on-deck counts your laps. Use of a kickboard or aqua belt is optional. Then you'll change in the locker (you have about 15 minutes) and head down to the group cycling studio where you'll cycle for 20 minutes. Finally you will head to the track or a treadmill and run/walk for 20 minutes. Top finishers are decided by a percentage conversion of the total number of laps and miles per competitor. Prizes will be awarded to the top finishers in the men's and women's categories.
We are currently in the process of making some changes and improvements to the event. Please stay tuned for updated registration information, coming soon.
2017 Indoor Tri Results
Thank you to all who came out and participated this year! Here are the top finishers:
Women: 1st place – Kami Macki; 2nd place – Andrea Snortland; 3rd place – Lana Meyer
Men: 1st place – Benjamin Boroos; 2nd place – Dave Gilbert; 3rd place – Uriah Kerry
Thanks to our generous sponsors who make this event possible:
See Dick Run; Altru Health System / Truyu; Bonzer's; iHeart Radio; Sam's Club; Empire Theatre Co; Blue Cross/Blue Shield ND; Coldwell Banker; Scheels; Kathy Shoemaker (Thirty-one Gives); MODE; River 15 Cinema; Brown Corporations; and CHS Ag Services.