PERSONAL FITNESS TRAINING
Whether you are an elite athlete, a novice exerciser, or somewhere in-between, Y Personal Fitness Training can benefit you in ways you've never thought about.
A YMCA Personal Fitness Trainer can help you take your workouts or sports to a new level in a safe and structured manner.
Download a Personal Fitness Training Brochure: PFT-Sport Spec 2020
Personal Fitness Training Options
Packages
One-on-one weight training sessions designed to help you achieve your fitness goals. Fitness assessments/evaluations are included. Available in eight 30-minute or six 60-minute packages.
Single Training Sessions
Single (one-on-one) training sessions are available in 30, 60 and 90 minute sessions. Fitness assessments/evaluations are included.
Group Personal Fitness Training
Team up with your friends and enjoy the benefits (and fun!) of personal fitness training in a group. Your trainer will meet with you as a group, assess your goals and prescribe cardio and weight training to fit your needs.
Y Family Group Personal Fitness Training
For immediate family members. Get stronger, fitter and healthier as a couple or a family and have fun doing it! Appropriate for youth ages 10+ with parent/guardian. Physical assessments are included.
Y Aquatic Fitness Training
Whether you're training for an event like a triathlon or simply trying to improve on your strokes, breathing, flip turns and all of those other skills that will make your workout more efficient, this program is for you.
Y Fitness Evaluation
Measurable cardiovascular, strength, and flexibility assessments give us some direction on how to help you proceed with your personal training program.
Y Body Fat Analysis
The Y 7-site skin fold analysis is used to provide you with an overall body fat percentage.
Y Personal Fitness Training Consultation
Complimentary for Y members, a meeting with a Personal Fitness Trainer will help you assess your fitness goals and give you a place to start your new fitness plan.
WHAT'S YOUR SPORT?
SPORT SPECIFIC TRAINING
Individual or Group Training
Golf, basketball, baseball/softball, hockey, soccer, football, volleyball and more. For youth and adults. Enhance speed, agility, strength, balance, coordination, endurance, flexibility and skills. Your trainer can work with you individually or in a group.
Altru Family YMCA Football Academy
The Grand Forks YMCA offers the Football Academy, to help athletes improve their football fundamentals, technique, and skills. Coach Myers has experience coaching football at a variety of levels including youth, high school, professional, and was defensive line coach and recruiting coordinator at the University of North Dakota. In addition, he has experience in professional player personnel and specializes in motivation and mentorship.
Youth Group sessions will meet Tuesday and Thursday evenings, 6:00 – 7:00pm.
Running Backs and Linebackers: January 12th – February 9th
Offensive and Defensive Line: March 1st – March 29th
RB/LB or OL and DL: $40
Head Coach: Kyle Myers
Assistant Coach: Adam Sorum
Altru Family YMCA Volleyball Academy
Improve your volleyball skills with coach Tia Klein. Coach Klein started playing volleyball her freshman year of high school. As an outside and right-side hitter she received many awards throughout her career, such as team captain, defensive player of the year and all conference. She went to Northland in TRF, MN and played volleyball for two years. She was the libero on her volleyball team and was named a 1st team All-American among other awards.
Practices will be 10:00  to 11:00am on Saturdays.
Fundamentals Camp: January 18th – February 15th
Cost: $40 per participant covers all 5 sessions
Coach: Tia Klein
Speed Training for Young Athletes
This program is appropriate for competitive and recreational athletes age 10 and up in any sport. Designed to inform, educate and motivate young athletes to reach new levels in their training, this course will help take their game to the next level.
Classes will meet Tuesday and Thursday afternoons, 3:45 – 4:25 pm, in the mini gym.
Session 1:  June TBD
Session 2:  July TBD
Session 2:  August TBD
Members: TBD
Non-members: TBD
Head Trainer: Sonia Kraft
Assistant Trainer: Adam Sorum
Meet Our Trainers
Sonia A. Kraft, B.S., NETA-CPT
Sonia grew up in Ardoch, ND where she participated in high school basketball, volleyball and track.  She played both volleyball and basketball during her college years at UMC and Mayville State University.  All American honors in basketball at both universities.  Sonia has her Bachelor of Science degree with minors in coaching, health and early childhood. Sonia is married and has two boys.  They live a very active life.  She is very passionate about health and wellness and just plain loves working out.  She would like people to think of working out as a part of their everyday lifestyle.  Sonia is certified through NETA. As a trainer she is here to motivate and help in any way she can.  Variety is key to success and having fun.  "Motivation is what gets you started.  Habit is what keeps you going" – Jim Ryan
Michael Bonewell, NETA-CPT
Michael is a graduate of UND with a B.S. Degree majoring in  Physical Education, Exercise Science & Wellness and a minor in Coaching. He interned with the UND Basketball, Volleyball, Football, Track & Field and Softball teams for three years and also has a background in Olympic Weight Lifting and working with collegiate athletes. Mike has worked with other YMCAs working with youth camps and adult activities. He holds a Personal Trainer certification through NETA, a LIVESTRONG at the YMCA Instructor certification, SilverSneakers certifications, and current CPR & First Aid. Mike played for the men's Rugby team at UND and still plays with a local league. He also teaches sport specific training at the Y, including Golf Performance and others. Mike is married to Kayla Bonewell.
Shawn Reich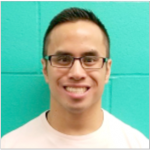 Shawn is a native of Grand Forks, ND and graduated with his Bachelor of Science and Master of Science degrees from the University of North Dakota. Shawn was a Medical Fitness Specialist at Altru Health System as well as an Exercise Specialist for Altru's Weight Management Program. Shawn is an NSCA (National Strength and Conditioning Association) Certified Personal Trainer as well as an NSCA-CSPS (Certified Special Populations Specialist).
Adam Sorum Healthy Living Director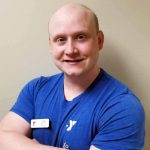 Adam is a graduate of the University of North Dakota with a Bachelor's Degree in Physical Education, Exercise Science and Wellness. Adam was a Personal Trainer and Clinical Exercise Specialist at Altru's Medical Fitness Center for 13 years and worked with various organizations developing services for individuals in our region with different health condi
tions. Adam is an ACE Certified Personal Trainer, an ACE Certified Medical Exercise Specialist, and is certified in numerous group exercise and education formats. Adam is married to Jody and they have one child.
For more detailed information, fees for service, or to schedule an appointment, please contact Adam Sorum, Healthy Living Director or a Y Member Service Representative, at 701-775-2586 or click here .