National Diabetes Prevention Program
A Lifestyle Change Intervention Program to Help Prevent Type 2 Diabetes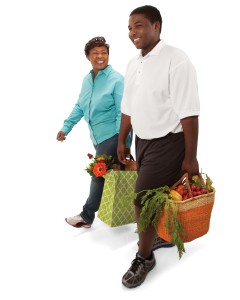 This program (formerly called Weigh 2 Change) arms you with skills to make lasting changes to lose weight and reduce your risk of type 2 diabetes. The National Diabetes Prevention Program is led by the Center for Disease Control and Prevention (CDC).
The NDPP offers you…
A CDC approved curriculum.
Skills to lose weight, be more active and manage stress.
16 weekly sessions and 6 monthly sessions to help you gradually make the changes you need and maintain your new lifestyle for lifelong healthy living.
The detailed proven curriculum covers monitoring food intake, eatings less fat and fewer calories, eating healthfully, being physically active, problem solving, overcoming challenges, managing stress and much more! You can take charge of your health!
What is prediabetes?
People with prediabetes have blood sugar levels higher than normal but not yet high enough to be diabetes. Lifestyle changes resulting in moderate weight loss can help people prevent or delay the onset of type 2 diabetes. Without weight loss and moderte physical activity, 15-30 people with prediabetes will develop type 2 diabetes within 5 years!
If you are not diagnosed with prediabetes  you may still participate in the program!
Upcoming Sessions:
January 15, 2017 / Class meets every Monday, 6:00 pm / Lifestyle Coach: Jen Walsh
YMCA/Choice HF Members: $75
General Public: $125 (includes limited membership privileges)
Financial scholarship assistance is available.
For more information and to find out how to calculate your risk for developing type 2 diabetes go to: 2017_DoH_NDPP_Brochure_Final_4[1]
For detailed information, contact: Patti McEnroe – (701) 775-2586