MIND/BODY WELLNESS
The health of our Spirit, Mind and Body has always been the core of what we work for at the YMCA. While physical health is important, our mental and emotional health is vital to a healthy, happy life. Instructor-led classes and private practice can greatly enhance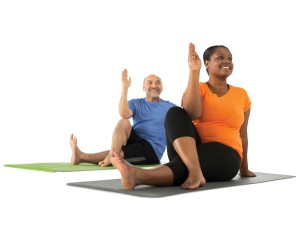 our mind and body connection. Our heated yoga studio provides a warm, quiet space to decompress, quiet our minds, build our strength and improve our lives. For a list of class options, please visit our group fitness page.
YMCA HEATED YOGA STUDIO
The Altru Family YMCA is pleased to offer heated mind/body class options to our members and guests.
Thanks to many Grand Forks area businesses and individuals, an unused space was renovated to a warm, wonderful mind/body practice area that is suitable for heated and non-heated classes, stretching and meditation.
Heated options mean that the temperatures range from approximately 90 to 100 degrees with the humidity at approximately 40%.
Non-heated temperatures range from approximately 75 to 85 degrees.
Self Practice
YMCA/Choice members are also invited to utilize this space for self-practice. The key can be checked out at the Fitness Center desk and users are asked to adhere to the guidelines posted in the studio.
Heated Yoga Guidelines may be downloaded here: heated yoga guidelines 2
For a list of Benefits of Practicing Yoga download here: Benefits of Yoga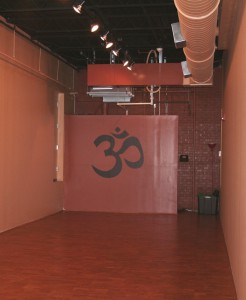 The following Yoga classes are offered this summer.
Yoga on the Greenway
Enjoy outdoor yoga every Saturday morning (except July 7) at 10:00 am on the green space behind the Toasted Frog. Bring your own mat, water, insect repellent, sunscreen, towel, and anything else you may need. Class will be held indoors at the YMCA in case of inclement weather. Bring a friend – this offering is free and open to the public. Classes are scheduled to run June 2 – September 29. This schedule may change so please stay tuned to current published schedules.
Yoga
Class begins with breath awareness and a few moments of quiet reflection. Gentle stretching opens the way to a practice of yoga poses to build strength, flexibility and awareness. A great way to start your day! Location: Heated Yoga Studio
Heated Yoga
Y Heated Yoga is a traditional Hatha yoga class at a warmer temperature, currently 90 degrees with 40% humidity. Some of the benefits of heated yoga may include: efficient fat burning/increased metabolism; detoxification; safe and easy stretching and opening of musculoskeletal structures; and more. Location: Heated Yoga Studio
SilverSneakers® Yoga
SilverSneakers Yoga will move your whole body through a complete series of seated and standing yoga poses. Chair support is offered to safely perform a variety of postures designed to increase flexibility, balance and range of movement. Restorative breathing exercises and final relaxation will promote stress reduction and mental clarity. Location: Group Exercise Studio
LIVESTRONG YogaFlex
This yoga-based class incorporates sitting and standing poses for improved balance, posture, strength and flexibility. Additional balance and core exercises are included. Equipment used include chairs and occasional light hand weights or SilverSneakers balls. This class is ideal for those who do not want to get down on the floor or take of their shoes. LIVESTRONG Alumni are welcome to attend at no charge. Located in the main exercise studio. Location: Group Exercise Studio & Studio A/B
Self-Practice
Our Heated Yoga Studio is open for member self-practice, for yoga, Pilates, stretching, or mediation.  The YMCA Yoga Studio features heat and humidity control and during the cold months is set at 90 degrees during the morning hours, 90 degrees for Heated Yoga, and 75 degrees during other times during the day and evening. Open to Y/Choice Members Only. A key is available for checkout at the Fitness Center Desk.
We would like to thank the following sponsors for their generous gifts which helped to make this yoga space a reality:
Kurt & John Eickhof – Construction Engineers
Jim & Mary Dale Hansen
Joe & Jenna Zavoral
Karin Brewster
Annie Gerszewski
Arch & Mary Simonson
Windseth, Smith & Nolting & Associates
Simonson Lumber
Lunseth Plumbing & Heating
Northern Plumbing