Education Seminars
The YMCA offers informational health & wellness seminars. These seminars focus on a large variety of topics. Suggestions for seminar topics are always welcome. For more information, or to suggest a topic of your interest, please contact Member Services at 701-775-2586.\
NUTRITION SEMINARS
Stay tuned for info on our 2018 Nutrition Education workshops provided by our partners at Altru Health System.
NEURO-MT
Neurologic Music Therapy Group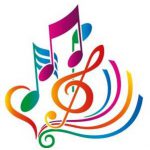 A free 8-week Music Therapy group for individuals with Parkinson's, MS, Stroke and other neurologic conditions. In this class, a Board Certified & Licensed Music Therapist will guide individuals with neurologic conditions through rhythmic movement, gait training, breath support, balance and other rehabilitative and restorative techniques using music.
An in kind donation was made by Calvary Lutheran Church's Spring Luncheon Committee of Grand Forks to Music Therapy in Motion, LLC to fund this opportunity.
Thursdays, 10:30 – 11:15 am: October 12, 19, 26 / Nov 2, 9, 16, 30 / Dec 7
Directed by Emily J Wangen, MT-BC/L