MEET YOUR YMCA LEADERS
Staff Leadership
The staff and volunteer leadership of the Altru Family YMCA work tirelessly every day to nurture the potential of kids, improve our communities health and well-being, give back and support our neighbors.
---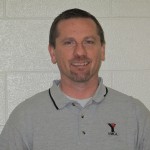 Bob McWilliams
Chief Executive Officer
A native of Grand Forks, Bob attended Mayville State University on a basketball scholarship, completing his Bachelor's Degree in Recreation Administration from the University of North Dakota.  Bob worked at the Y in various positions while attending UND. He was hired full-time as Membership Director in 1997, assuming his role as Chief Operating Officer in 2000, and Chief Executive Officer in Sept, 2018.  Bob is married with 2 children.

---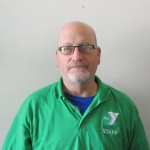 Jerry Kleven
Buildings & Grounds Director
Jerry started working at the Y in July, 2007 as a maintenance supervisor.  He was promoted to Buildings & Grounds Director in February, 2015.  Prior to his work with the Y, Jerry spent 15 years with Lystads & Ecolab in the Food and Hospitality Business.  Jerry is certified in First Aide, CPR and AED, CPO and holds a commercial applicators license.  Jerry is married to Patty with 3 adult children.

---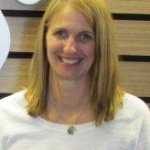 Janine Jorgenson
Child Care Director
Janine is a graduate of the Minnesota State University with Bachelor's Degrees in Early Childhood Education.  After graduation, Janine worked as a Pre-School Teacher for the Tri-Valley Opportunity Council Migrant Head Start in Moorhead, MN.  She also worked as an Early Childhood Educator and Parent Educator of Early Childhood Family Education for the Hawley Public School District.  She was then the Parenting Resource Center Consultant for NDSU for 8 years.  Finally, Janine worked as an Assistant Project Director of Program Design and Management for the SENDCAA Head Start and Early Head Start program in Fargo, ND for 15 years before joining us at the Y as an Infant/Toddler Coordinator in January, 2013.  In June, 2013, Janine was promoted to be our Child Care Director.  Janine has 1 son.
---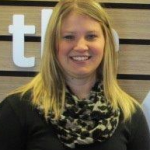 Jennifer Karpowich
Early Childhood Director
Jennifer is a graduate of the Minnesota State University with Bachelor's Degrees in Early Childhood Education.  After graduation, Jennifer worked as a Teacher Assistant and then promoted to Lead Teacher for the SENDCAA Head Start and Early Head Start program in Fargo, ND.  In July, 2012, Jennifer was hired at the Y as a Pre-School Coordinator.  In June, 2013, she was promoted to be our Early Childhood Director.  Jennifer is married to Sean Karpowich, and they have one child.

---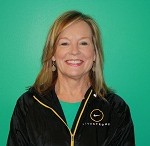 Patti Reslock-McEnroe
Healthy Living Director
Patti began her work at the Y in 1979 as a swimming instructor and became active in triathlons, cycle races and masters swim meets. In 1986, Patti started teaching group fitness classes. Patti has been ACE (American Council on Exercise) Certified since 1989, and is a master member of IDEA Health and Fitness Association. Patti is certified in many group exercise formats, including: Pilates, Kickboxing, Group Cycling, BOSU Integrated Balance Training, Personal Training, Drums Alive, Silver Sneakers Programs, and YMCA of the USA Certifications – YMCA Foundations of Group Exercise, Healthy Lifestyle Principals and LIVESTRONG at the YMCA. She was a Group Fitness Coordinator from 1990 -2012 and is currently the Healthy Living Director.  Patti is married to Tom McEnroe.
---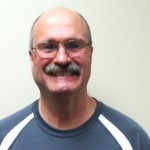 Darryl Marek
Sports Director
A native of East Grand Forks, Darryl attended the University of North Dakota graduating with Bachelor's Degrees in Physical Education and Marketing.  Darryl worked in the Athletic Department while at UND serving as Assistant Intramural Director.  After graduation he was Athletic Director and Community Education Coordinator at Marshall County Central High School in Newfolden (MN).  Darryl served as Recreation Coordinator for the Mandan (ND) Park District before coming to the Y as Youth Basketball League Coordinator in 2002.  He began serving as the Sports Director for the Y in January, 2012.
---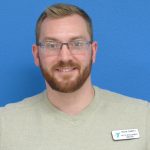 Brian Embrey
Youth Development Director
Brian is a graduate of the University of Wisconsin-Whitewater with a double Bachelor's Degree in Communications and Natural History. His experience working with youth began working as a Park Ranger with the National Park Service, as well as, coaching baseball for the local Y in the Black Hills of South Dakota.  Brian has previously worked for the YMCA of Metropolitan Chicago and the YMCA of Northern Utah, managing after-school programs, residential & day camps and youth sports.  Brian has two wonderful sisters and a dog named Jake.
Volunteer Leadership
Board of Directors
Steve Brekke
Jan Bridgeford
Dave Bruner
Dan Fjestad, Vice Chairman
Mary Fontes
Jim Galloway
Carla Haaven-Buchholtz, CVO
Nick Hageman
Jennifer Johnson
Kim Jones, Secretary
Jon Kearns
Chad Lindgren
Jeff Wilson, Ex-Officio
Jill Wilson
Board of Trustees
Jim Hansen, Chairman of the Trustees
---
Joel Arnason
Mary Ann Devig
Dennis Elbert
Brian Kraft
Dwight Thompson
Jeff Wilson